Despite the pandemic's impact, Chinese electric car manufacturers have gone direct and see how their bet is being rewarded. One of the most cutting-edge is NIO, which this morning published the third-quarter results that show us very positive data.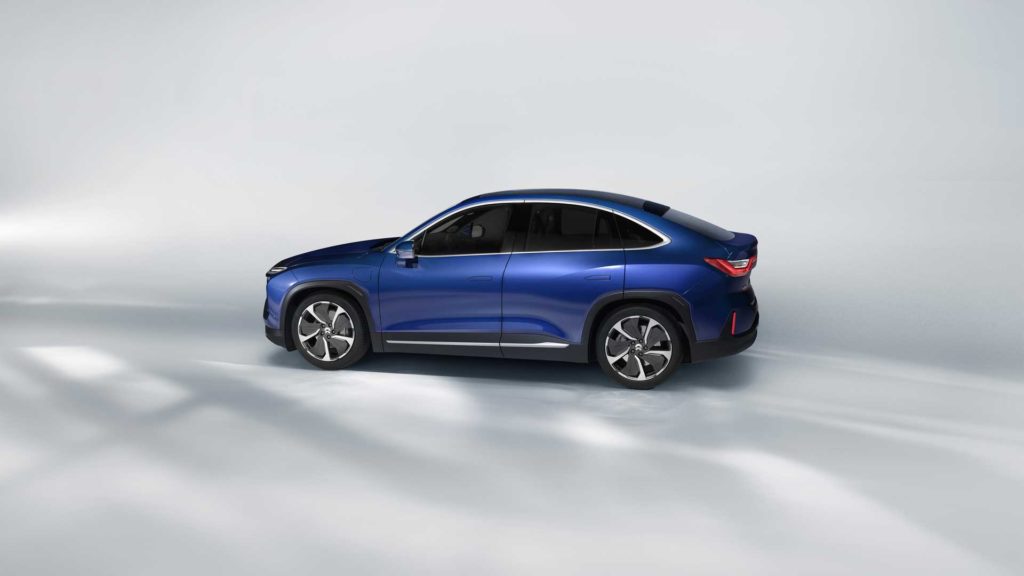 NIO delivered a total of 4,708 units in September 2020. A figure representing a new monthly record in the startup's short life allowing them a record year-on-year growth of 133.2%. Deliveries have been distributed among the 3,210 units of the ES6, 1,482 of the ES8, and 16 of the new EC6—the sports version of the ES6 that began delivery at the end of last month.
NIO delivered 12,206 units in the third quarter of 2020, representing an increase of 154.3% compared to the same period last year. As for the accumulated of this 2020, the Chinese manufacturer has indicated that the accumulated deliveries of the ES8, ES6, and EC6 reached 26,375 units. 113.7% more than last year at this point.
Of course, the NIO numbers are small in the global market, counting as the most popular model the ES6, which has positioned itself as the seventh best-selling model in August in the first eight months of the year with 17,161 units. But its growth is significant. Some figures to which the contribution of the interesting EC6 must also be added in the coming months.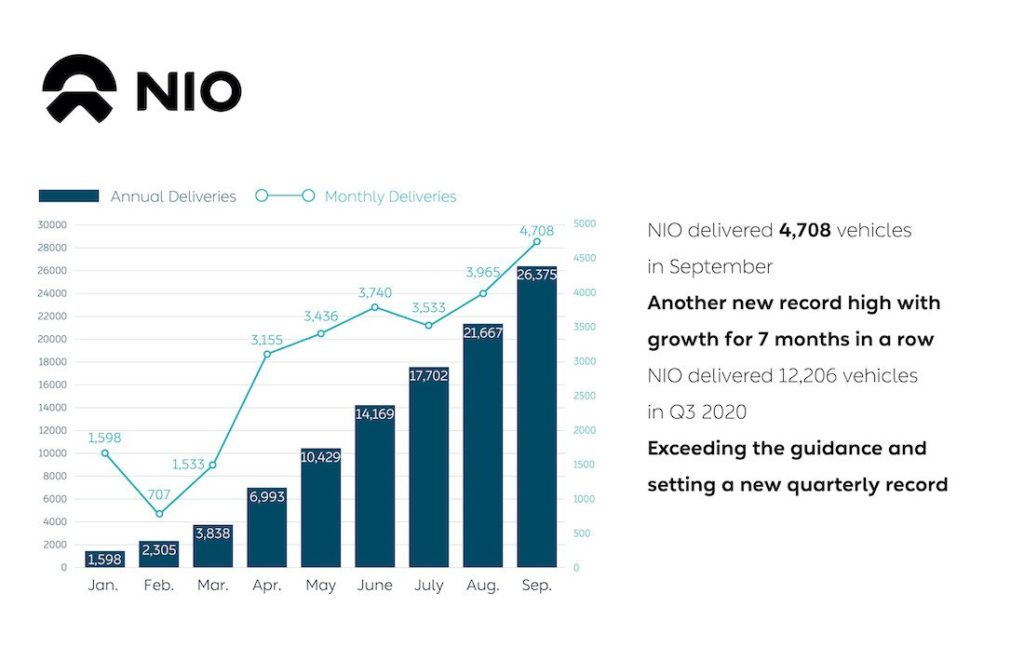 And it is that the proposal is the most complete. An SUV with a more sporty design equipped with a system in its access version of 320 kW (436 hp) that propels it up to 100 km/h in 5.6 seconds and a more radical 400kW (545 hp) that propels it up to the 100 km/h in 4.7 seconds.
Engines powered by batteries of between 70 kWh for the access version, with 264 mile-range, while the second and most exciting alternative will take the capacity up to 100 kWh, and the autonomy up to 382 miles. Figures that we can compare with the 410 miles that the Tesla Model S Long Range achieves under this same format. This would lead us to estimate that under the WLTP cycle, the EC6 should be around 351 miles for the 100 kWh version, and about 242 miles for the 70 kWh version.
An alternative to models such as the Audi e-Tron, with which it shares a segment due to its 4.85 meters long, but which in China is available before aid at prices ranging from $52,000 to $78,000.
An example of the enormous development being achieved by Chinese manufacturers that, in the case of NIO, are preparing their arrival in Europe in 2021.