Read The Full Article On: Investorplace


It's been the summer of electric vehicle stocks. And in typical Wall Street fashion, once investors hop onto a trend, bankers will make sure there are plenty of new offerings suitable to ride the wave. Against that busy backdrop, Spartan Energy (NYSE:SPAQ) stock is off to a bit of a slow start.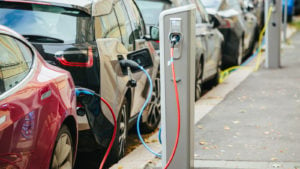 Source: Scharfsinn / Shutterstock.com
Spartan is the company merging with EV firm Fisker. SPAQ stock initially popped from $10 to $16 on the merger announcement but hasn't done much since then.
Fisker has not had a dramatic debut compared to some of the other EV companies which have doubled, tripled, or more since they started trading. Part of the reason may be a potential EV bubble, as our Thomas Neil highlighted. Additionally, the merger with Fisker hasn't closed yet, and Fisker is still far from profitable vehicle production. However, the story was quite promising, at least until this week.
But then scandal broke in the EV space.
The Nikola/SPAC Factor
Last week, electric vehicle rival Nikola (NASDAQ:NKLA) stock sank like a rock. Short-selling firm Hindenburg Research published an explosive report alleging all sorts of suspicious activity at Nikola. Hindenburg's report made various claims about CEO Trevor Milton's background and resume.
It also alleged that Nikola doesn't develop its own proprietary technology. And, on several occasions, Nikola purportedly deceived investors with stunts, such as rolling a prototype truck down a hill to make it look like the vehicle was cruising on its own battery power. Hindenburg also raised pointed questions about the technical competence of key Nikola employees.
Nikola stock had surged to $50 on Sept. 8 when it announced a partnership with General Motors (NYSE:GM). However, following the Hindenburg report, NKLA stock collapsed to just $36, down nearly 30% in two days.
You might be wondering why this matters to Fisker. Several reasons. One, if the claims of fraud are true, it will be a major black eye for the electric vehicle industry. Nikola had a huge market capitalization and had attracted a loyal retail shareholder base. Once burned, twice shy; if Nikola was in fact deceptive, companies like Fisker will face a much steeper credibility challenge with investors.
In relation to that, there's also the issue that both companies went public via a special purpose acquisition company (SPAC). SPACs allow companies to sidestep the usual scrutiny companies deal with in an initial public offering. In 2020, companies have presented SPACs as a better and cheaper way to go public. But SPACs used to be associated with shady and unscrupulous executives.
And after Nikola, other companies that went public via SPAC, like Fisker, may face intense investor skepticism.
Fisker Failed Before
An interesting part of the Nikola story is that its founder, Milton, allegedly ran some unsuccessful companies in the past and hid this fact from future investors. Fisker also stumbled previously, though to that leader's credit, nothing about it was kept from shareholders.
Henrik Fisker founded Fisker Automotive in 2007, and it debuted its first luxury plug-in EV in 2008. Deliveries started in 2011, however the company ultimately only produced a few thousand vehicles. Fisker ran into various problems including defective batteries from its supplier, a hurricane that wrecked the supply chain, and management disagreements over its growth strategy. The company ultimately ran out of money and stopped operations by 2014.
While it sold off its assets to outsiders, Henry Fisker retained the Fisker brand and started anew. After years of development, Fisker is now ready to present its new and hopefully improved vehicles to market. And based on the designs and technical specifications, it looks like Fisker will be a strong contender in the rapidly emerging EV space.
However, given the past business failure, Fisker starts with a red flag that rival EV companies don't have to deal with.
SPAQ Stock Verdict
In the pre-Nikola scandal world, there's a good chance SPAQ stock would have continued cruising higher ahead of its merger with Fisker. Electric vehicle stocks are, or were until recently, red-hot. Fisker's vehicle designs have gotten a ton of buzz and a respectable number of pre-orders. Given the excitement around these EV stocks, Fisker should have had a nice run in coming months.
Now, though, that's all in question. If Nikola goes down, it will cast a huge shadow over all the other companies also angling to be the next Tesla (NASDAQ:TSLA). In particular, look for folks to wonder why Fisker and other EV companies went public via the disreputable SPAC route instead of using a traditional IPO.
While no one disputes that Henrik Fisker is an excellent vehicle designer, his business management skills are less certain. And don't be surprised if short sellers go looking for unflattering material now that the genie is out of the bottle with Nikola. SPAQ stock could still work out. But with it not expected to generate substantial revenues for years and more scrutiny on the way, shares could have a bumpy ride in the near term.