The CMP platform is not only a modern and flexible architecture, but it also has a 100% electric variant called eCMP. Thanks to this union, the smaller FCA (FIAT-Chrysler) models will not only develop faster and at a lower cost, but will also enjoy zero-emission variants.
Curiously, the union with PSA (Peugeot-Citroën, Opel) will result in FCA's abandonment of segment A (urban), dominated by an iron fist by the Italian-American group in Europe at the successful Panda and 500. According to the director FCA executive Mike Manley, this move will allow the group higher sales volumes and superior profitability. PSA plans to launch its second platform for electric cars, the eVMP, in 2023, derived from the current combustion EMP2.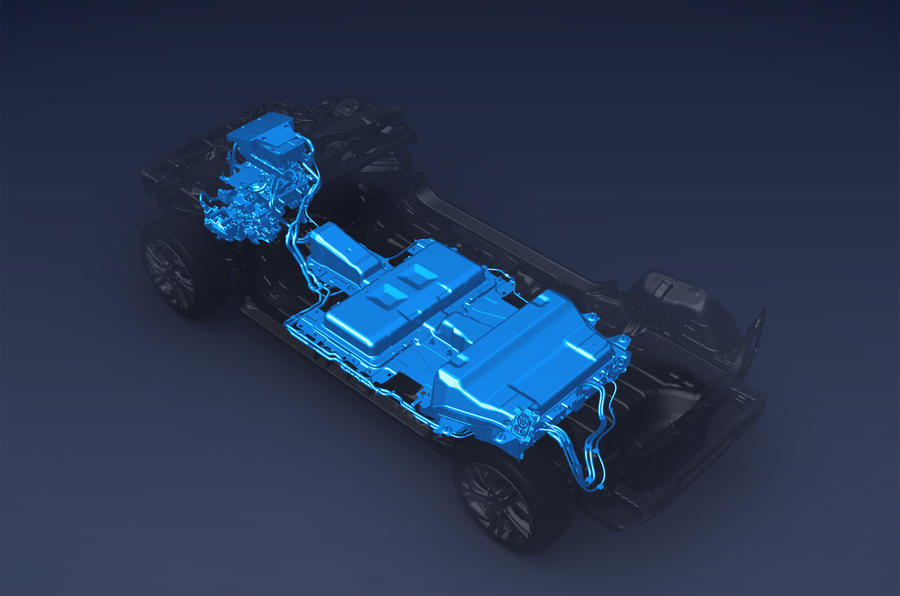 Currently, the eCMP platform can equip a single 136 hp Continental engine on the front axle, and 50 kWh CATL batteries; However, the future eVMP platform will feature Nidec-PSA powertrains in FWD (front-wheel drive, front-axle engine) or AWD (all-wheel drive, one motor on each axle, up to 340 combined horsepower) and ACC (Saft) batteries of between 60 kWh and 100 kWh of capacity (up to 410 miles of autonomy). Additionally, an updated version of the eCMP with Nidec-PSA engines, ACC batteries, and probably all-wheel-drive variants for Jeep is scheduled to be released by 2025.
However, STELLANTIS will also have a third platform for electric cars: the Giorgio. Developed by FCA for the Alfa Romeo Giulia and Stelvio, Maserati is currently adapting this architecture for 100% electric cars. Suppose FCA finally does what it promised a couple of years ago. In that case, the electric Giorgio should allow the installation of up to three motors (it will be available with rear and all-wheel drive), an 800-volt electrical system, etc. It is also highly likely that it has technology in its guts from Faraday Future and Seres, two startups with which FCA began to negotiate the purchase of technology for its future electric cars last year.
The electric Giorgio platform, which will initially be superior to the eVMP both in maximum power and in the size of its batteries, will be used by the brands DS, Alfa Romeo, Maserati, Jeep, Dodge, and probably Chrysler in their larger models. However, it is not clear if Alfa Romeo will keep it in the D segment (Giulia and Stelvio), or if, on the contrary, it will bet on the eVMP to reduce costs.
This three-platform strategy is similar to the Volkswagen Group's, which will have the MEB Entry for its small electric cars, the MEB for the mid-range ones, and the PPE for the larger, more powerful, and luxurious ones. The main difference? That Volkswagen's platforms will be exclusively for electric cars, while STELLANTIS's will be derived from thermal architectures.