In a tiny glimpse of what could potentially be an electric Corvette, General Motors has filed a trademark for a vehicle called "E-Ray."
GM is expected to develop 12 new electric vehicles across all its brands. Nothing has been seen that indicates an electric Chevy Corvette will be one of those 12, until now. See below a photo of the filing via Electrek: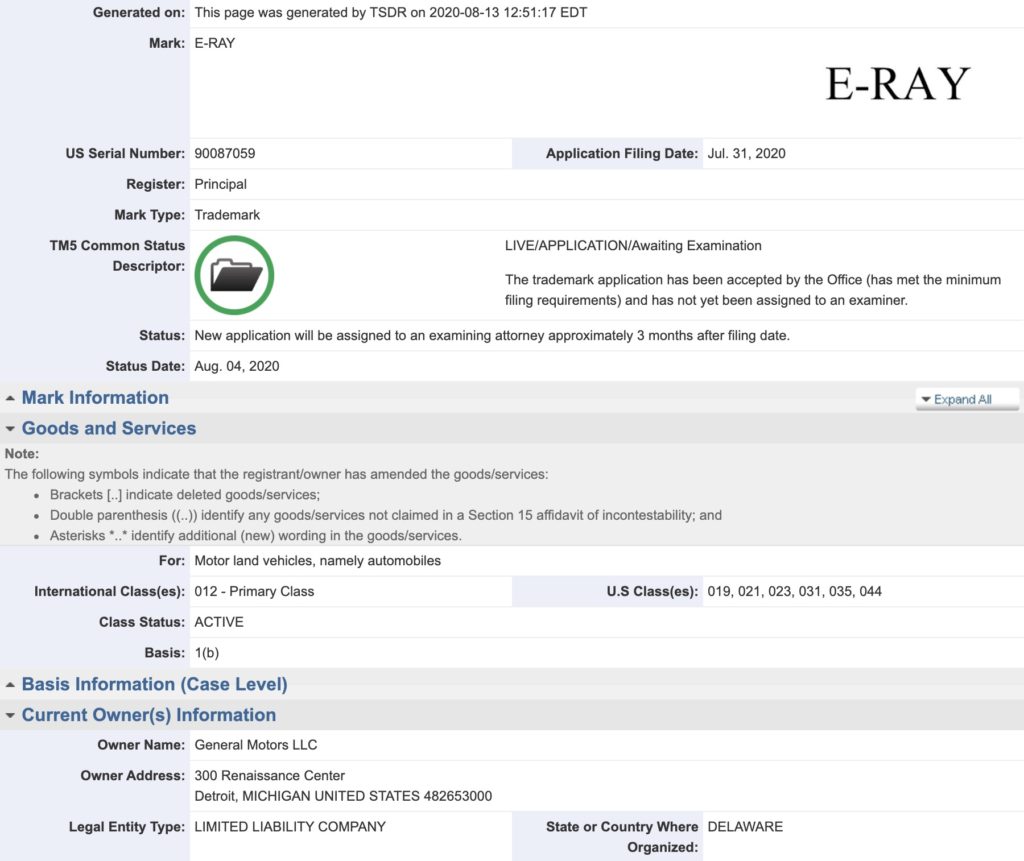 In the "motor and land" vehicle category, GM has filed a trademark application for the name "E-Ray." Nothing has been confirmed but perhaps it could mean an electric version of the company's flagship sports car.
GM isn't the first company to consider electrifying a Corvette. Genovation recently broke the electric top speed record at 211.8 mph with a prototype it has been working on since 2016.