Jay Leno is known to be a proud owner of hundreds of old cars, most of which run on gasoline and even some on steam power. However he also enjoy EVs, specifically Teslas. Although Leno has never been a fan of crossovers, he recently reviewed the Model Y Performance and couldn't seem to find anything to criticize. In fact, he actually depends on a Tesla Model S to complete many of his daily errands.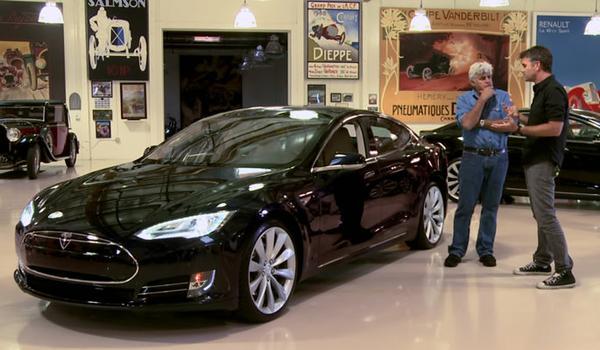 Acquiring his Model S has helped him in discovering the benefits of EV motoring, but how he acquired it is the real kicker. The comedian and former late night television host apparently had Elon Musk's personal number. Hoping not to disturb the Tesla CEO, Leno called him at 3 o'clock in the afternoon. Much to his surprise, Musk was in China and was woken up to complete Leno's order request.
Although Leno will probably continue to be a gasoline fueled vehicle enthusiast, it's interesting to see he doesn't have anything bad to say about the Model Y. In the video dedicated to the Model Y he likes the look, performance, interior, range, and no tailpipe emissions. He seems to be excited about the potential of EVs getting better as battery technology becomes more mainstream.