In 2019 Tesla hacker 'Green' found some code suggesting a Model 3 with a 100 kWh battery pack and Ludicrous mode. However, it wasn't clear if Tesla planned to bring the configuration found in the code to production. Now, a new Tesla leak shows that the automaker has Model 3 vehicles with 100 kWh battery packs giving them a range of over 400 miles. Another hacker using the name 'Zeus M3' on Twitter got access to Tesla's factory mode, finding a configuration of Model 3 with a 100 kWh battery pack.
A 100 kWh in a Model 3 would almost certainly result in over 400 miles of range, an improvement from the 322 miles in current Model 3 Long Range Vehicles. A huge step up from the current biggest Model 3 pack, which is about 75kWh.
Twitter user 'Zeus M3' shares this screenshot of a Model 3 on 'Factory Mode':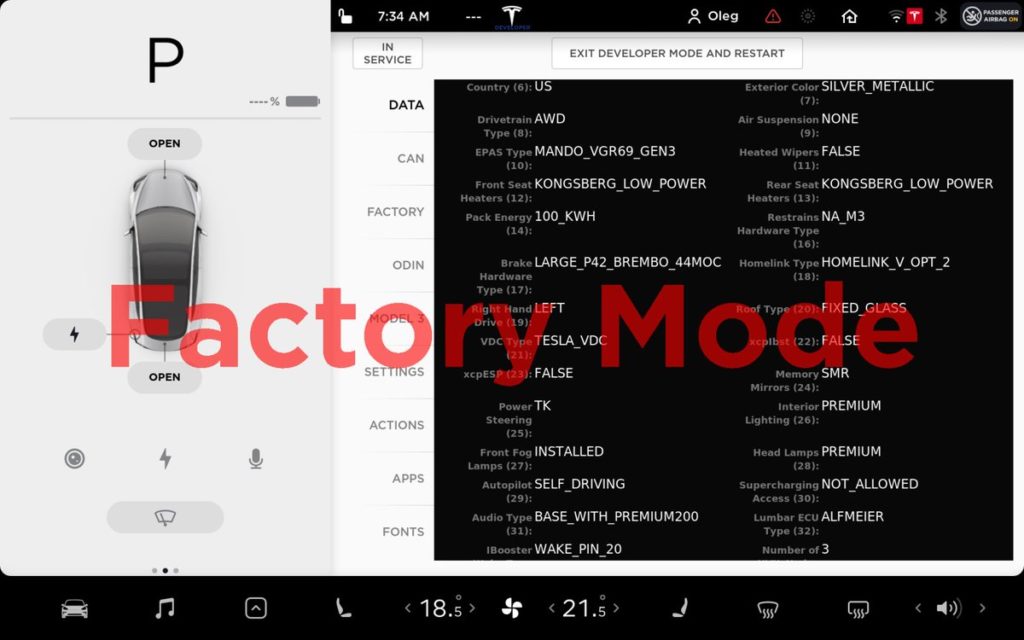 Tesla hacker 'Green' later confirmed that Model 3 vehicles with 100 kWh battery packs exist saying "I know they exist. I was hoping to get direct access to one soon, but it looks like you beat me to it." He added "I know more than this one exist outside of Tesla test labs."
Although exciting, none of this means this configuration will make it to production. However, a 100 kWh battery pack in a Model 3 or Model Y would help Tesla increase it's lead in long range vehicles. Potentially giving them the push in range needed to compete against any gasoline-powered vehicle. At the very least it would show a significant improvement in energy density. Tesla could be using new more energy-dense cells, possibly even their own battery cells produced as part of the Roadrunner project.