Read The Full Article On: Designboom
concept designer and cybertruck fan 'joe' has designed a concept for a camper that builds on tesla's low-poly car design. the renders envision a camper configuration with sleeping capacity added to the rear of the vehicle.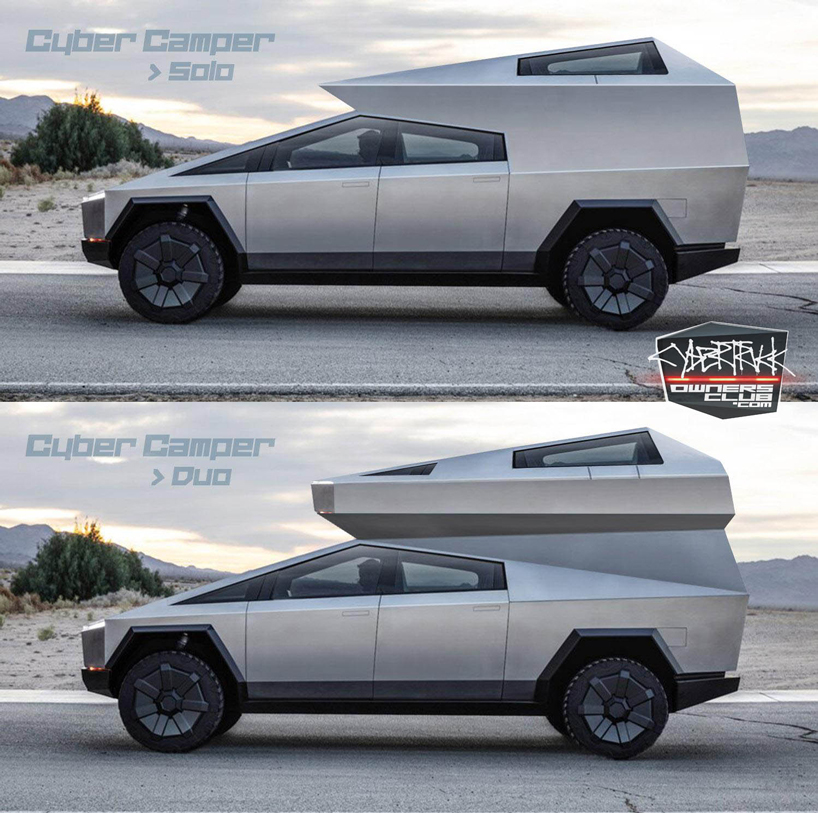 image courtesy of joeguy07
discovered on fan website, cybertruckownersclub, user 'joeguy07' has designed two cybertruck camper concepts similar to tesla's own pop-up camper configuration. the images show side-profiles of both solo and duo options with sleeping quarters located inside an extended version of the cybertruck's iconic angular shell.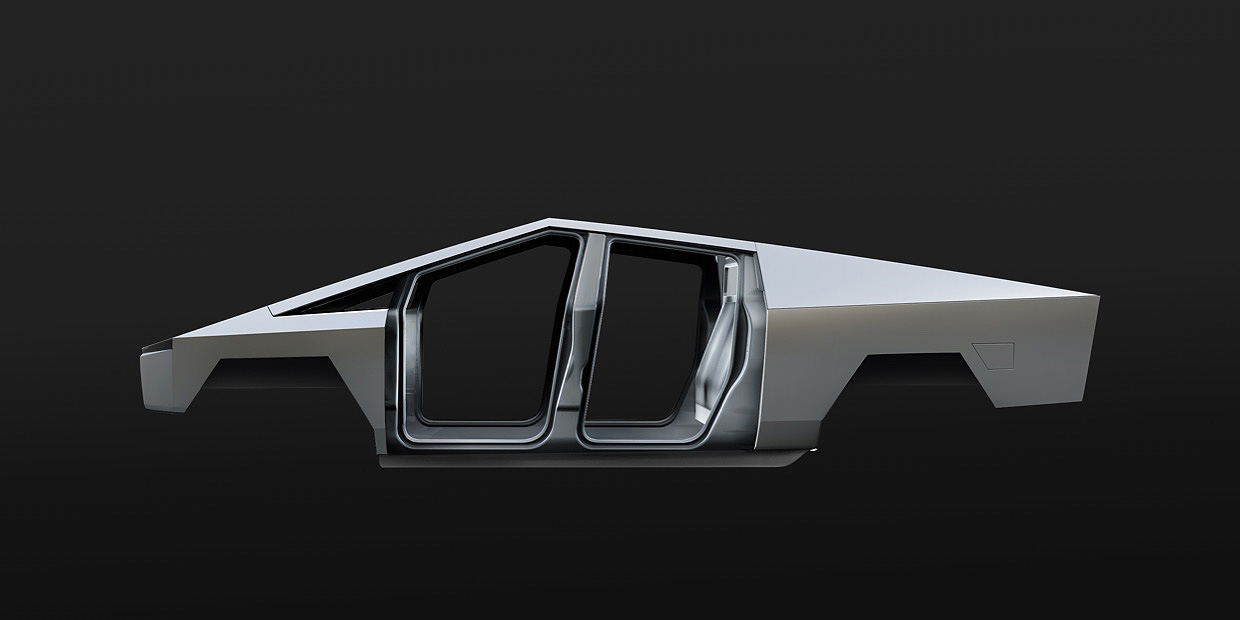 monocoque of the original cybertruck by tesla
image courtesy of tesla
'so I'm liking something a bit larger, like this insert camper that you can add to the vault of the cybertruck,' says the designer. 'these renders need work, but I want something in the vault so no need to tow and can travel almost anywhere all the time. so hope that there will be a camper style like this by tesla or 3rd party companies that would be amazing.'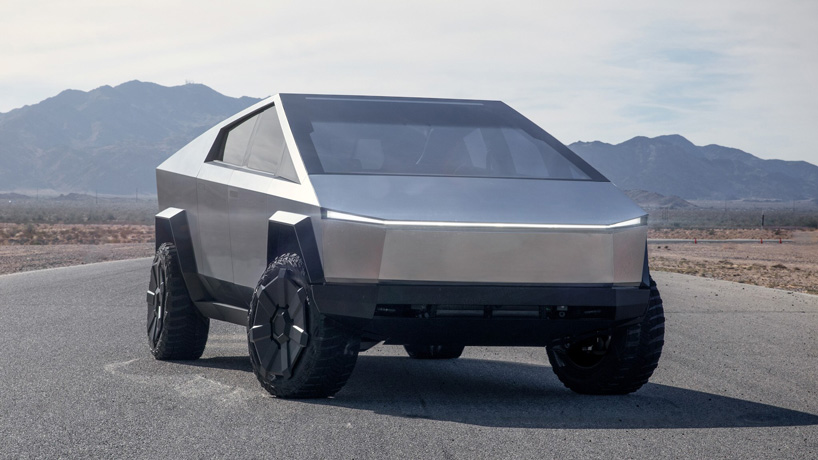 tesla founder elon musk unveiled the cybertruck in november 2019, a bulletproof electric vehicle clad in the same kind of material being used to make spaceX's starship space craft. it combines a sports car's acceleration with off-road driving capabilities covered in cold-rolled stainless steel panels — the same metal alloy being used for the starship rocket being developed for trips to mars.
tesla plans to offer three variants of the cybertruck with the cheapest version starting at $39,000. it will feature a single motor and rear-wheel drive, with have a towing capacity of 7,500 pounds and more than 250 miles of range. the middle version will be a dual-motor all-wheel drive, have a towing capacity of more than 10,000 pounds and be able to travel more than 300 miles on a single charge, priced at $49,900.