General Motors presented its new electric vehicle strategy on Wednesday. It includes the launch of approximately a dozen products as part of a broader attempt to convey to investors how serious their commitment to this market is.
Besides, the company revealed a new modular electric vehicle platform with an improved battery pack called Ultium. Like the so-called Volkswagen MEB platform, the GM platform is designed to be flexible and multifaceted, to eventually prop up a wide variety of vehicle types and shapes.
The company's new batteries are unique because of their "large-format and bag-style cells," compared to cylindrical cells, which GM says allows them to stack vertically or horizontally.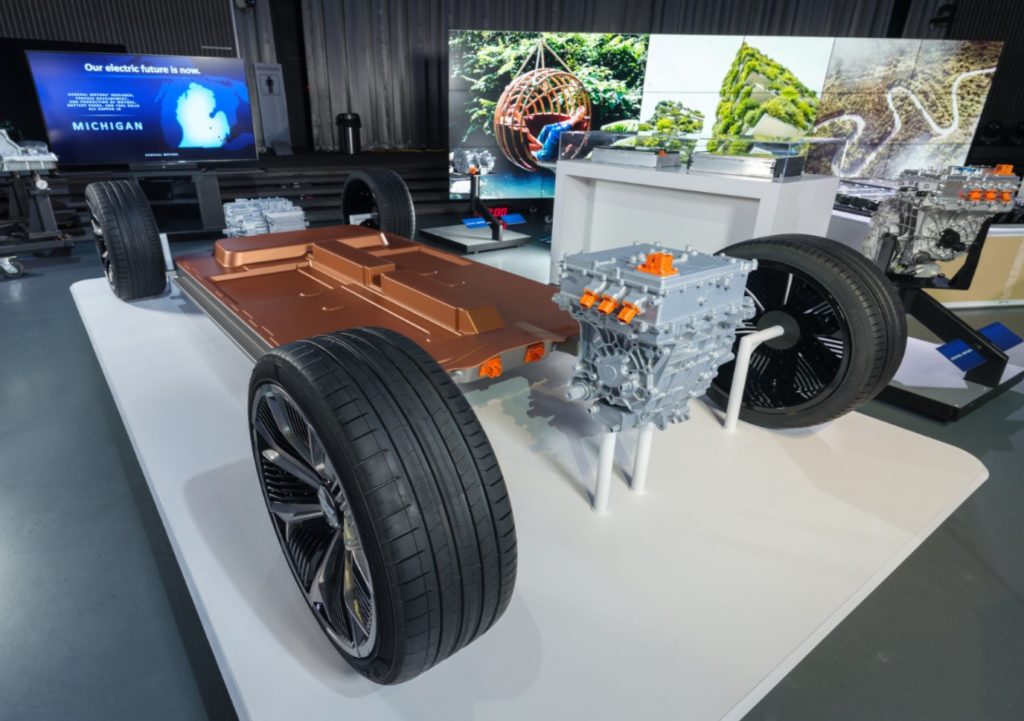 These batteries will offer a power that ranges between 50 and 200 kWh, which could allow a driving range of up to "400 miles or more." Internally designed engines will be compatible with front-wheel drive, rear-wheel drive, all-wheel drive, and all-wheel-drive configurations.