Read the full article on Wired.uk
In 2019, one overriding theme was abundant: the rate of release of full-EV models is increasing exponentially.
We are quickly coming to the point where "mild hybrid" versions are seen as a non-committal sop to hybridisation, leaving the real choice between proper hybrid or pure electric power. And in 2020, things are going to kick up a gear.
Crucially, the major manufacturers have had time to catch up with Tesla – which is bringing out its Roadster in 2020 – and are finally rolling out production EVs in every price bracket that are properly developed and well constructed. In short, 2020 will be the year the EV arrived in style.
We've selected ten from the hundreds set to hit forecourts in the coming year, from urban runabouts produced by long-established manufacturers to long-range trucks from completely new entrants.
And when you're done, check out our guide to the best electric cars you can buy right now.
Volkswagen ID.3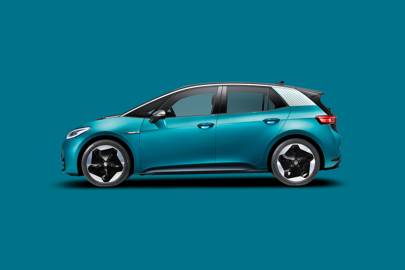 Volkswagen has an enormous number of electric cars coming, but this is perhaps its most important. The affordable ID.3 (expected to cost from just over £30,000), which will come in three versions, intentionally bears a strong resemblance to the Golf. Indeed, it has been described by the company as has having the interior space of a Passat, and the performance of a Golf GTI. The base model has a range of 330km, while the top spec version can go for 550km. Inside, a 10-inch infotainment screen replaces most of the buttons and switches, as all but the windows and hazard lights are controlled via the touchscreen or touch-sensitive pads. As for those other EV VWs? Volkswagen says it will produce 15 million vehicles based on ID hardware by 2028.
Rivian R1T truck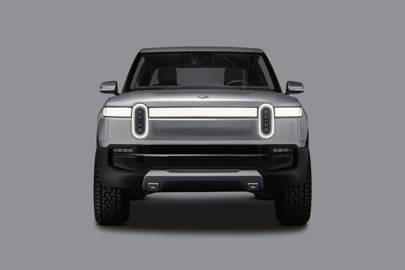 As well as releasing the R1S – a seven-seat SUV with a claimed range of more than 600km – Rivian is bringing out this five-seat pick-up truck in late 2020 that is built on the same platform. There are three sizes of battery for both models – 105kWh, 135kWh and 180kWh – with ranges north of 370km, 480km and 600km respectively, with a top speed is 200kph. The dash features a 15.6-inch touchscreen, a 12.3-inch display acting as the instrument cluster, and a 6.8-inch touchscreen for use by rear-seat passengers. The pick-up has a wading depth of one metre, lockable storage bins for carrying bulky objects, and an all-wheel-drive system which splits the power between four electric motors, one for each wheel.