On an exclusive interview to The Drive, Rivian´s CEO, RJ Scaringe, talked about the future of the company and projects that are being developed. He also discussed comparisons to Elon Musk and why they are different.
From Scaringe words, Rivian seems to be planning a new idea of how the future is going to be, and they are trying to create the technology to be a part of it.
With an interesting point of view, the founder of the car company shares his vision of what will be the role of cars in the future.
"PEOPLE CURRENTLY BUY, OWN, AND OPERATE CARS, BUT WE HAVE TO MAKE SURE THAT THAT FUTURE TECHNOLOGY FORMS THE BUILDING BLOCKS FOR A WORLD IN WHICH PEOPLE DO NOT BUY CARS, BUT RATHER SUBSCRIBE OR USE THEM AS A SERVICE."
Following this logic, he wants Rivian EV models, such as the R1T and R1S, to be the answer to transportation, even if the customer doesn´t own or drive the model presented.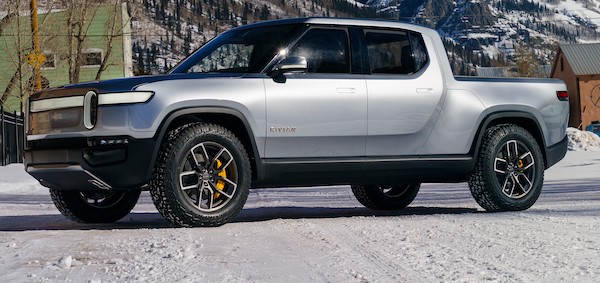 RJ even compared this to things we see nowadays. Betting that in the future cars will also become a supply and demand service. As it is happening right now, like Uber, vehicles could have an appropriate use due to the variety of places and distances it could go.
Another essential topic that Rivian's CEO talked about is the velocity of charging. He stated that companies on the EV industry are working their best to optimize time to charge, but sometimes compromising the battery, in the long run, will become a problem:
"AT LAUNCH, WE'LL BE ABLE TO PUT 200 MILES OF RANGE INTO THE VEHICLE IN 30 MINUTES. COULD WE GO FASTER? YES. DO WE START TO REALLY DEGRADE THE CELL? YES. IN THE NEXT FIVE YEARS, YOU'LL SEE A LOT OF DEMONSTRATIONS WHERE THINGS ARE CHARGED IN 15 MINUTES, BUT IF YOU DO THAT 30 TIMES, THE BATTERY IS SHOT."
When compared to Elon Musk, RJ talked about the admiration on Tesla and its CEO, for making "electric cars exciting" but pointed out that their only similarity is making these Electric Cars. "But I think there's a need for more flavors. The world needs more than one new electric and new innovator," he added.
Rivian cars are planned to be arriving at the Market by the end of 2020.
You should read the whole interview at The Drive