Read The Full Article On: Investorplace
Fisker has the talent, resources and vision to be a big player in the EV space
My bullishness on new electric vehicle maker Fisker (NYSE:FSR) dates back to late October, when FSR stock was trading around $10. At the time, I told readers of my newsletter, The Daily 10X Stock Report, Fisker had the talent, resources and vision to turn into a formidable player in the burgeoning EV space.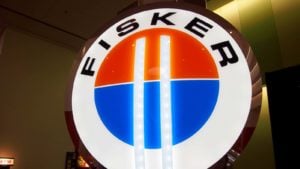 Source: Eric Broder Van Dyke / Shutterstock.com
Since then, FSR stock has more than doubled. But this rally is just getting started.
This is still just a $6.5 billion company. Many of today's auto makers — like Ford (NYSE:F), General Motors (NYSE:GM), and Toyota(NYSE:TM) — feature $50-plus billion market caps.
I think Fisker will be that big one day, as this company's cars start to become as commonplace on the road as Ford trucks and GM SUVs.
This long-term positive view on FSR stock just scored a big win, as Fisker significantly de-risked its growth narrative by partnering with electronics contract manufacturer and Apple (NASDAQ:AAPL) iPhone assembler Foxconn to make Fisker cars.
With this new catalyst, the uptrend in FSR stock should persist for the foreseeable future. I say stay long and strong.
Here's a deeper look.
FSR Stock: The Bull Thesis
The big-picture bull thesis on FSR stock boils down to a few things.
One, electric vehicles are taking over the world. They represent less than 5% of new vehicle sales today. Thanks to improving technology, falling costs, shifting consumer demand and increasing government support, EVs will climb to 50%-plus of new vehicle sales by the 2030s.
Two, in the EV space, the incumbents won't be the winners. That is, the car makers that have been making gas-powered cars for decades, are not well-equipped to make really good electric cars today. Their powertrains will need to be redesigned. Their assembly lines will need to be reconfigured. And they will have to somehow figure out how to make great batteries that feature long driving ranges and short recharging times, which is a complex science. Plus, these companies are burdened from a branding perspective. They feel "old."
To that end, smaller companies with fresh brands that have been working on EV technology will very likely steal market share from auto OEM incumbents.
Three, among new EV makers, Fisker stands out for its talent, products and business model. The company is headed by Henrik Fisker — a legend in the luxury automotive world who is the design brain behind multiple Aston Martin and BMW cars — and he has attracted a best-in-class automotive design team at Fisker.
This best-in-class team has designed a very sleek-looking luxury eSUV in the Fisker Ocean. Most importantly, thanks to its asset-light "platform sharing" business model which essentially outsources everything in the manufacturing process besides design and software, Fisker is able to sell that sleek-looking, high-performance Fisker Ocean for as low as $37,500 — an industry-low price.
Connecting the dots, it becomes clear that Fisker has an opportunity to steal significant auto market share over the next several years in the crossover of luxury and affordability.
This growth ramp will start in 2022, when Fisker launches the Ocean. Over the subsequent decade, Fisker will scale towards hundreds of thousands of deliveries per year — and FSR stock will roar higher.
Big Recent Catalysts
While the aforementioned bull thesis on FSR stock sounds great, there are some major execution risks here.
The company's platform-sharing business model is genius in that it will allow Fisker to sell a bunch of high-quality cars at industry-low prices. But the major risk therein is getting companies to sign up to that sharing model.
If Fisker can't sign up up a battery-maker, or a contract manufacturer, then Fisker won't be able to make any cars.
But Fisker has significantly reduced those execution risks in recent months with some big partnerships.
Specifically, the company has scored big partnerships with both Magna and iPhone-maker Foxconn. Magna will be providing EV powertrains upon which Fisker cars will be built, while Foxconn will be manufacturing these cars (likely in its Wisconsin factory).
In other words, Fisker's platform-sharing business model has secured enough partnerships to actually work at scale. Fisker now has clear visibility to affordably, efficiently, and rapidly producing a ton of EVs in the early 2020s.
With that enhanced visibility, FSR stock should keep powering higher.
Long-Term Potential
Fisker stock has enormous long-term upside potential.
My 10-year model on Fisker makes some very basic assumptions, including:
EVs expand to 35% market share by 2030.
Fisker and its affordable, smartly-designed EVs capture about 2% of the global EV market.
Annual deliveries rise to north of 500,000.
Average sales prices hover around $50,000.
Revenues move north of $25 billion.
Gross margins scale towards 30%.
The opex rate moderates down towards the high-single-digit range.
Operating margins clock in in the lower-20s.
Under those assumptions, my modeling says that Fisker is on track to do about $4 billion in profits by 2030. Based on a 17X earnings multiple, that implies a potential future valuation of nearly $70 billion.
The current market cap hovers around $6.5 billion.
Long-term upside potential in FSR stock is compelling.
Bottom Line on FSR Stock
Fisker is one of my top picks in the electric vehicle industry. Long-term, this stock will score investors big returns.
But it's not the best growth stock to buy today.
Instead, the best growth stock to buy today is a company that reminds me of a young Amazon (NASDAQ:AMZN). Indeed, I think buying this stock today could be like buying AMZN stock back in 1997 — before it soared thousands of percent.
Which stock am I talking about?