Read The Full Article On: Investorplace
Day after day, investors have been watching for developments regarding the expected business combination of special purpose acquisition company (SPAC) Churchill Capital IV (NYSE:CCIV) with luxury electric vehicle maker Lucid Motors. The anticipation has been building, and the CCIV stock buyers have bid the price up.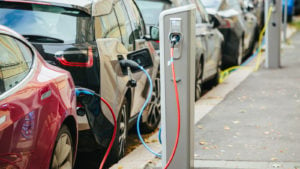 Source: Scharfsinn / Shutterstock.com
As of Feb. 22, the merger wasn't official, so really it's only a rumor. Still, the financial media and message boards are rife with speculators buzzing with excitement over the proposed merger.
There's a lot at stake here. On Feb. 12, Churchill Capital IV announced that the company increased its initial public offering (IPO) from 46 million units to 48 million units. After that, the CCIV stock price shot up like a rocket.
I sometimes advise extreme caution after a stock price shoots up. Yet, Lucid Motors is a strong contender in its niche. Therefore, CCIV stock might be worth owning even at a high price.
A Closer Look at CCIV Stock
CCIV stock wasn't always such a fast mover. Indeed, during the fourth quarter of 2020, the stock barely moved from the $10 level. That's not unusual for SPAC stocks that haven't announced a merger target yet.
Now, let's talk about the share-price run-up alluded to earlier. On Feb. 11, CCIV stock was trading at around $31.50. Just a few days later, on Feb. 18, the share price passed $63.
Clearly, the bulls are charging ahead with CCIV stock. On the other hand, value-focused investors might balk at the idea of buying a stock after it has gone up as much as Churchill Capital did.
That objection is understandable. The stock shouldn't be considered a bargain unless you see a strong value proposition in Lucid Motors. And even then, just be aware that CCIV could be volatile for a while.
The Next Tesla?
Now that I've offered you some cautionary notes on CCIV stock, let's home in on the assumed (albeit not confirmed) merger target, Lucid Motors.
As InvestorPlace contributor Tezcan Gecgil points out, Lucid Motors is sometimes viewed as the new Tesla (NASDAQ:TSLA) in the luxury electric vehicle market.
Is this a good thing or a bad thing for CCIV shareholders? The doubters could argue that it's going to be awfully difficult to compete directly against a famous brand like Tesla.
The counter-argument would be that there's room for more than one luxury electric vehicle brand. Moreover, Lucid Motors CEO Peter Rawlinson happens to be a former Tesla engineer.
Given his insider's vantage point, it's highly likely that Rawlinson borrowed some of Tesla's better ideas and features. Thus, if any company deserves to be thought of as the next Tesla, it's probably Lucid Motors.
Rapid Expansion
Granted, Lucid Motors isn't nearly as big as Tesla, and perhaps never will be.
Yet, it's possible to assess Lucid Motors not in terms of size, but in terms of its rate of expansion. From that perspective, Lucid Motors is doing quite well.
Here's a timeline of recent events, gleaned from Lucid Motors' press releases:
Nov. 5, 2020: Lucid Motors announced the opening of its Century City and San Jose Studio locations in California. The company also mentioned that the Lucid Air is expected to start production in spring 2021.
Dec. 1, 2020: The company revealed the completion of the first phase of construction at Lucid Motors' AMP-1 (Advanced Manufacturing Plant) factory in Casa Grande, Arizona.
Dec. 17, 2020: Lucid Motors disclosed the opening of a new retail location, Lucid Studio in Miami, Florida.
Jan. 22, 2021: The automaker announced the opening of yet another retail location, this one being in West Palm Beach, Florida.
As you can see, Lucid Motors has been in rapid expansion mode lately. That's a positive sign, no doubt, and should offer encouragement to CCIV shareholders.