Read The Full Article On: Investorplace
Skateboard architecture and subscription model makes GOEV stock attractive
By Muslim Farooque Jan 4, 2021, 8:10 am EST
Electric vehicle startup, Canoo (NASDAQ:GOEV) is another EV company to forego the traditional IPO path for a reverse merger with a black check company. Whether GOEV stock can make it worth your while remains to be seen.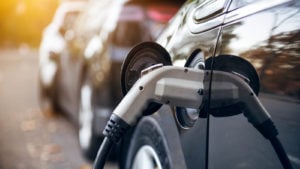 Source: Nick Starichenko/InvestorPlace.com
Canoo is now among the four EV companies this year that avoided the cumbersome IPO path to list on the stock exchange. Canoo went public with a $2.4 billion valuation with SPAC Hennessy Capital Acquisition under the ticker symbol "GOEV."
Though its EVs' commercial release is still a couple of years away, the industry is buzzing about its skateboard platform design.
It also has a subscription-based offering in its urban minibus, which is another novelty in the industry. Hence GOEV stock is unique and can carve its niche in the highly competitive EV space.
Canoo was previously known as Evelozcity and was founded by former BMW (OTCMKTS:BMWYY) executives Stefan Krause and Ulrich Kranz. They were previously working for an EV company called Faraday Future and left over multiple clashes with its founder Jia Yueting.
Now, with its regulatory troubles aside and the funds from its merger, it can effectively work on developing its unique EV offerings.
Canoo's Subscription Service
The Covid 19-led market slowdown has resulted in a sharp decline in auto sales this year. That is feeding into the growing trend towards car-leasing and ideas such as auto subscriptions.
Reports suggest that the automotive subscription services business will grow at a 40% CAGR through 2026. The low financial liability with an auto subscription will be the major catalyst for growth in this niche.
Canoo is the first EV company to offer an auto-subscription with the use of its eponymous Canoo lifestyle minivan. It comes with no long-term commitments, maintenance fee, enrollment fee, additional sales taxes, and registration fee. Moreover, it plans to partner with auto-maintenance chains for maintenance purposes.
The great thing about the subscription model is that the company can cut out the middle-man and effectively scale their business.
It's unclear at this point as to what the subscription fee though the company mentioned the $900 figure last year. In the past, we have seen companies such as Hertz (OTCMKTS:HTZGQ) offering a similar subscription service with a similar price tag.
Canoo must ensure the longevity of its vehicles with minimal maintenance costs. In time the subscription model could prove to be a higher-yielding business compared to the typical sales model.
Additionally, the company plans to use blockchain technology to secure subscriptions and focus on its user interface. Its users will have access to an array of digital products, and the company hopes for an asset-light approach towards development.
Perfecting the Skateboard Design
Canoo's skateboard and top-hat architecture and technology have the EV industry buzzing. Its skateboard chassis contains battery modules, adjustable overhangs, leaf suspension, and other unique elements.
The design increases interior space, and it is fully upgradable for autonomous operation. There is then the top hat, which is essentially the interior and body. It comes with a range of configurations that effectively connects to the skateboard. They plug onto the chassis and fly-by-wire controls.
One of the design's main benefits is that it requires low development time and is highly cost-efficient. An undisclosed manufacturer in Michigan is handling its production. The company has to bear tooling costs and fees per vehicle upon completion. The manufacturer assembles the skateboard and top hat and is also responsible for materials acquisition.
Final Word on GOEV stock
Canoo is pre-revenue at this stage, and its commercial operations are still a couple of years away. However, it offers a distinctive solution in an EV market that is becoming increasingly saturated.
Its skateboard design is innovative, and a subscription could help kickstart a new trend in the automotive world. Therefore, investors should keep tabs on GOEV stock as we get closer to the launch of its commercial operations.