Read The Full Article On: Investorplace
Hyliion (NYSE:HYLN) stock is on the rise Wednesday following news of Barclays initiating coverage of the company.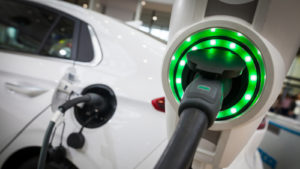 Barclays starts its coverage of HYLN stock off strong with an outperform rating. That's got it taking a more bullish stance than other analysts. The current consensus rating for Hyliion is hold with two hold ratings and one buy rating.
The Barclays coverage also has the firm setting HYRL stock up with a price target of $20 per share. That's actually below the consensus price target for $23 per share for the stock. However, it still implies a roughly 27% upside for the stock compared to its closing price on Tuesday, reports SeekingAlpha.
The new rating for HYLN stock comes as more investors take an interest in electric vehicle (EV) companies. That interest was started by Joe Biden's strong performance in the presidential election. Biden's platform is green-energy friendly, which is behind the increasing interest in EV stocks.