In recent years we have seen countless studies that sought to anticipate the drop in oil demand—some more optimistic than others. But 2020 came, and everything was blown up. The pandemic had a huge impact on the century-old oil industry, which saw demand drop by 29 million barrels a day in a few weeks. Something that has affected all estimates of oil consumption.
This has caused the most optimistic estimates, which predicted a notable decline with strong government regulations with emission reduction measures, now becoming moderate estimates, the most optimistic now being much earlier.
Another factor that has helped cook this perfect storm for oil has been the explosion of electric cars' sales. A sector that has been one of the most benefited by this situation has found in aspects such as confinement and the consequent reduction of emissions in the great cities of the world, the best advertising campaign in history.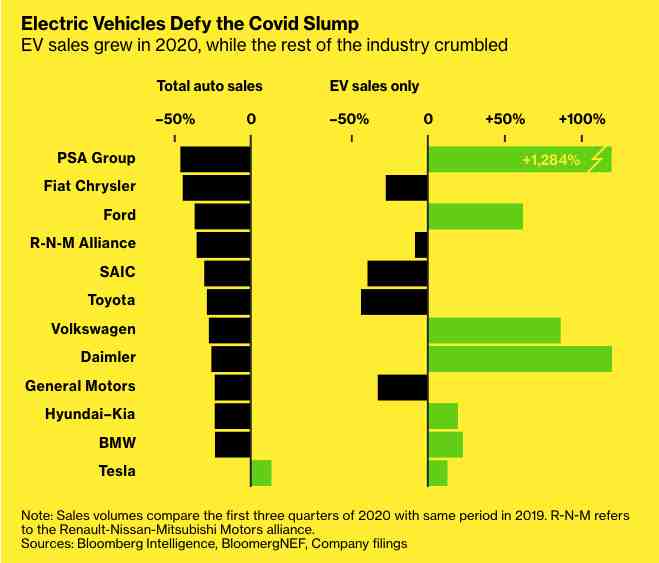 Added to this is the increase in supply, which has led to the arrival of new proposals. Some of them at critical moments, and that have been a true final exam that could have determined a delay in investments had they failed.
As the best example, Tesla's unstoppable march has been the only manufacturer that has shot up to its figures, keeping its balance sheets positive, which has earned it to enter the influential SP500. A Tesla that in the full impact of the pandemic launched the Model Y, which has finally had a great acceptance. Something that can be extended to Volkswagen, which began deliveries of the ID.3 in September. Two examples of commercial success that have accelerated optimism and investments in the sector are in the midst of a collapse in sales of diesel and gasoline cars.
The drop has helped this in the price of batteries. According to Bloomberg, some of the main groups would have managed to break the $100 per kWh barrier. A symbolic figure, which usually refers to the cells' cost, has made it possible to reduce the cost of production of the vehicles and bring prices at a very close to or equal to their equivalents with a combustion engine.
An unbridled drop in costs that last September saw a new episode with Tesla's "battery day," where Elon Musk showed its plans to manufacture batteries, increasing energy density and reducing the cost by 56% by 2023.
A path that has allowed some of the main groups to reduce the pandemic's damage thanks to the increase in sales of electric cars. The most paradigmatic example is the French group PSA (Peugeot, Citroën, Opel and DS), which has been the most affected by the drop in sales, with almost 50%, but which they have managed to compensate with an increase in their sales of electric cars by more than 1,200%.