At the time of its launch, the Tesla Model 3 surprised some customers with its wheel offering: although the 19-inch Sport and 20-inch Performance models had a typical multi-spoke design, the standard wheels, the 18-inch Aero, had a kind of aerodynamic covers designed to improve the efficiency of the car.
These "hubcaps" were removable, leaving conventional-looking rims that were generally more popular with users. However, various tests carried out by some media showed that the vehicle's range was slightly better with the covers installed (around a 4% improvement), which is why most owners have kept them.
The Gemini wheels that the Tesla Model Y incorporates as standard are 19 inches instead of 18; however, they also have aerodynamic covers. Until now, no one had performed an efficiency test with this model of tires, something that the YouTube channel What Drives You has finally done with a Model Y Long Range Dual Motor.
The test is carried out at highway speed, accurately, at a constant 70 miles per hour, taking a standard course first with the covers on and then off. The results are as expected, and the car turns out to be somewhat more efficient with the aerodynamic hubcaps installed.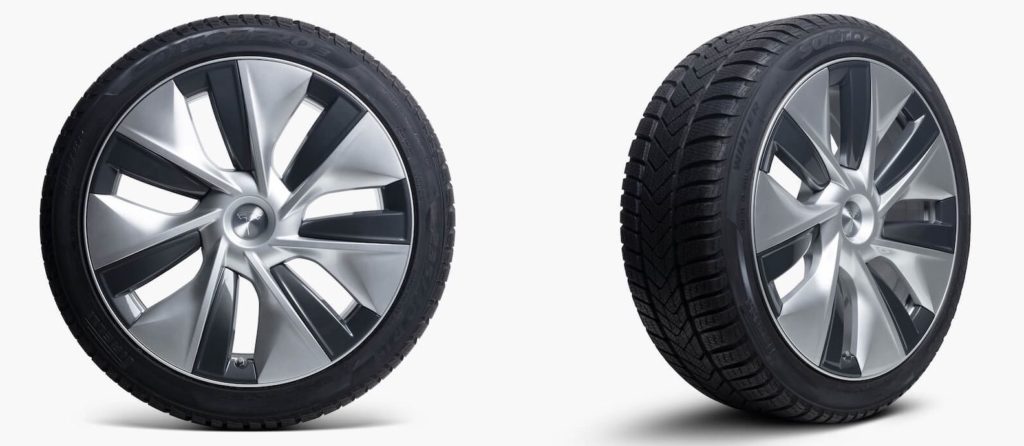 On the outward journey with the covers, the car consumed 284 Wh per mile, and on the return 249 Wh per mile. Without the aerodynamic hubcaps, Model Y consumed 304 Wh per mile outbound and 278 Wh per mile on the way back. This represents a difference of 7.042% to the outbound and 7.631% to the return, remarkably high figures highlighting the importance of tires when optimizing aerodynamics.
Logically, in the day to day, this percentage will be almost invisible for most users; However, when it comes to traveling, the difference in consumption (and especially in autonomy) could become quite significant, especially if we take into account that there are still many regions in which the deployment of public charging points is limited.