Read The Full Article On: Designboom
inspired by the all-italian racing cars of bandini from between 1946 to 1992, the GFG style bandini dora is an open two-seater that similarly matches exhilarating performance with style. it builds upon the kangaroo concept from 2019, placing advanced electric technologies beneath an exterior of barchetta proportions – a low, long body with minimal to no overhangs. the design was penned by legendary car designer giorgetto giugiaro and his son, fabrizio.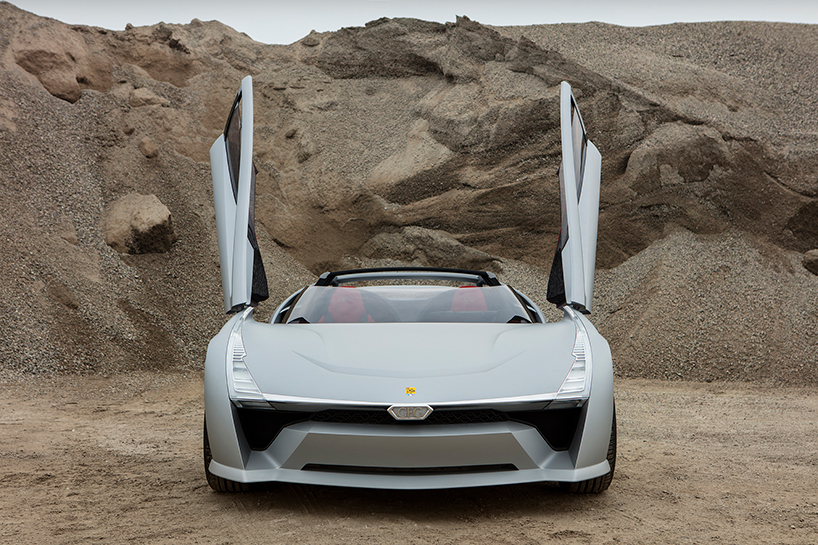 all images courtesy of GFG style
on the front of the GFG style bandini dora, the long bonnet is accentuated by the large, sectioned headlights, where a dramatic air outtake sits in between. flowing past the sharp criss-cross of lines on its side, the rear has two lightening-shaped taillights that contrast with the off-space created by the air outtakes below the spoiler. the car's most defining feature is its protective 'halo' roll bar that harmoniously links the front and back. the structural pillars extend up from the mudguards, over the wraparound windshield, before merging into the spoiler.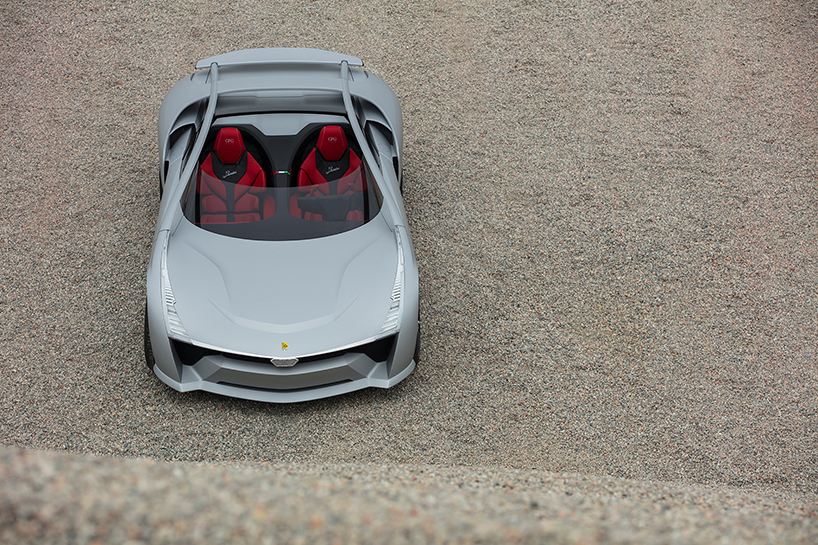 the open-top interior can be accessed through wide, fully automated scissor doors. the cabin itself is characterized by a structural bridge that divides the driver and passenger – each seat is made from a mix of carbon and leather. to enhance its racecar heritage, the driving position can be adjusted for a personal experience by moving the steering column and pedal set. to focus the driver's attention on the road, the clean interior is completely switchless. instead, the small, cloche-type steering wheel fixates around a touchscreen monitor in the middle of the dashboard.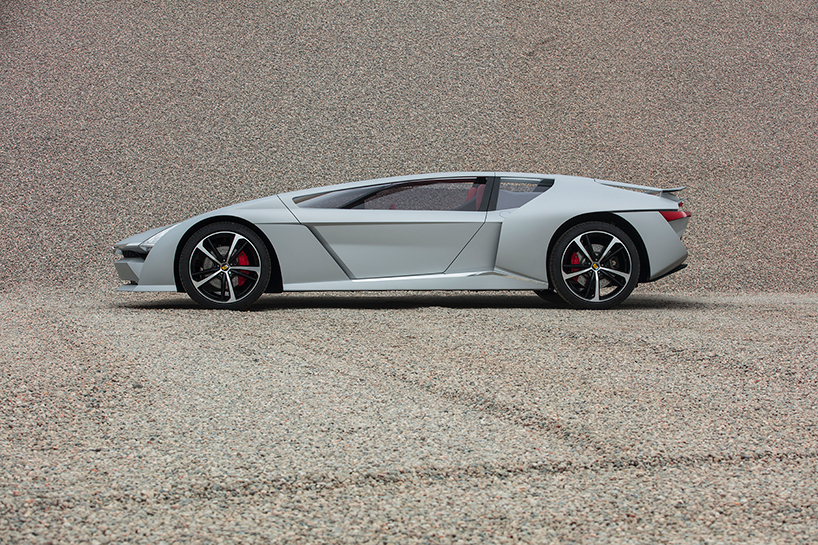 to match its dramatic styling, the car is powered by two electric motors with a total of 400 kw.this pushes it from 0-62 mph (100 km/h) in 3.3 seconds and to a top speed of 155 mph (250 km/h). this is all with a range of over 280 miles (450 km) on a single charge.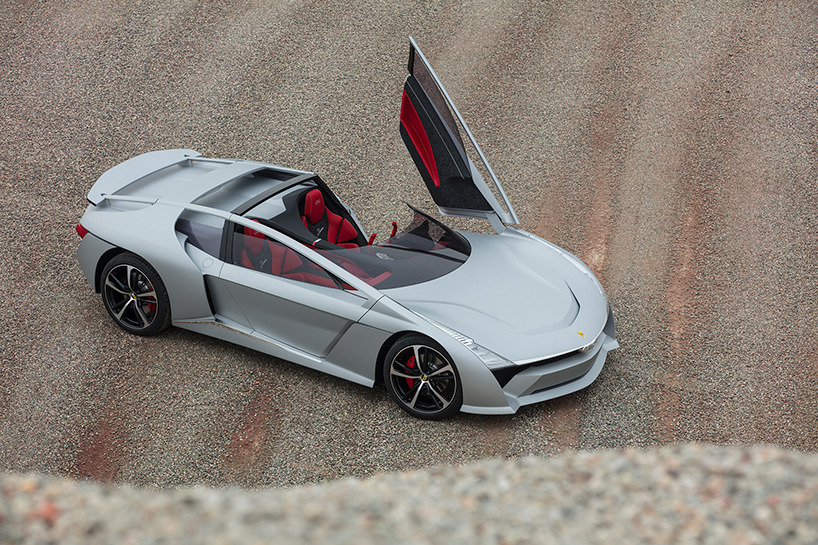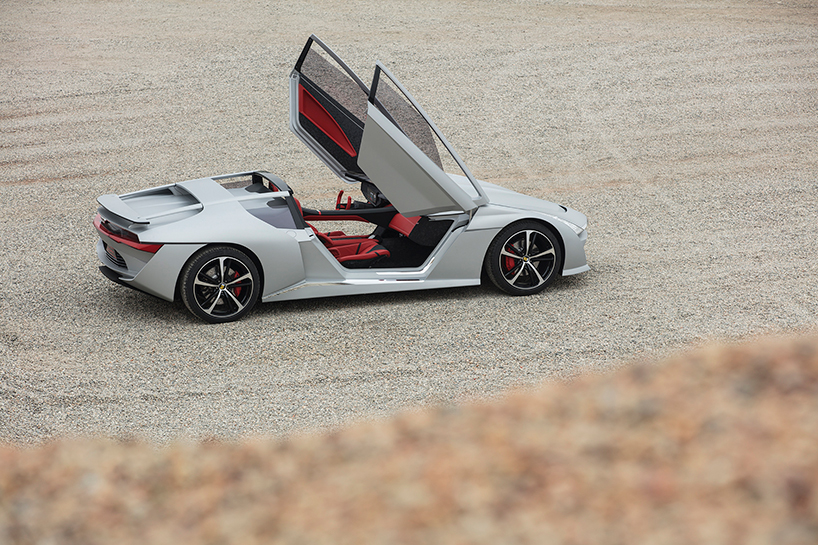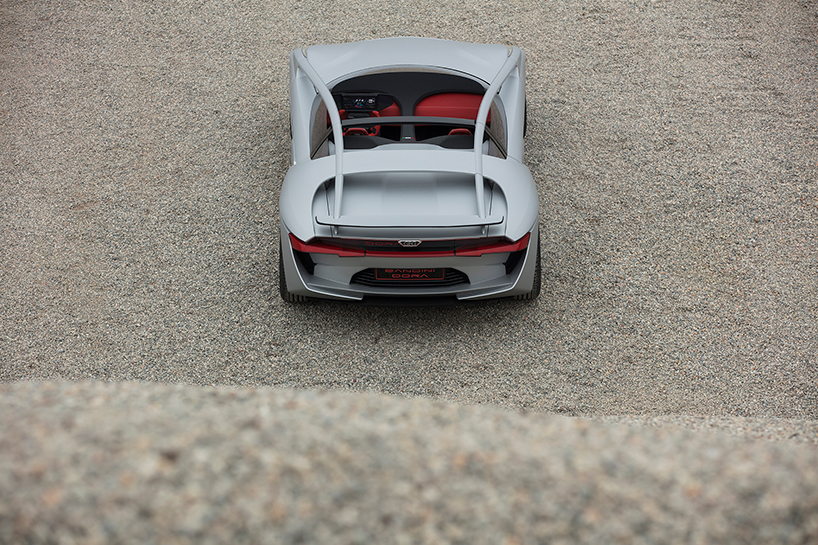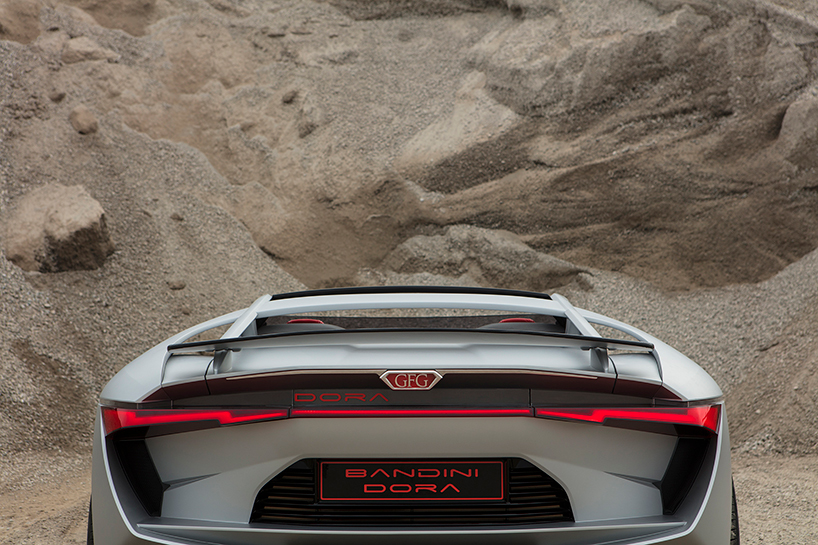 product info:
brand: GFG style
model: bandini dora
powertrain: electric
design: giorgetto and fabrizio giugiaro